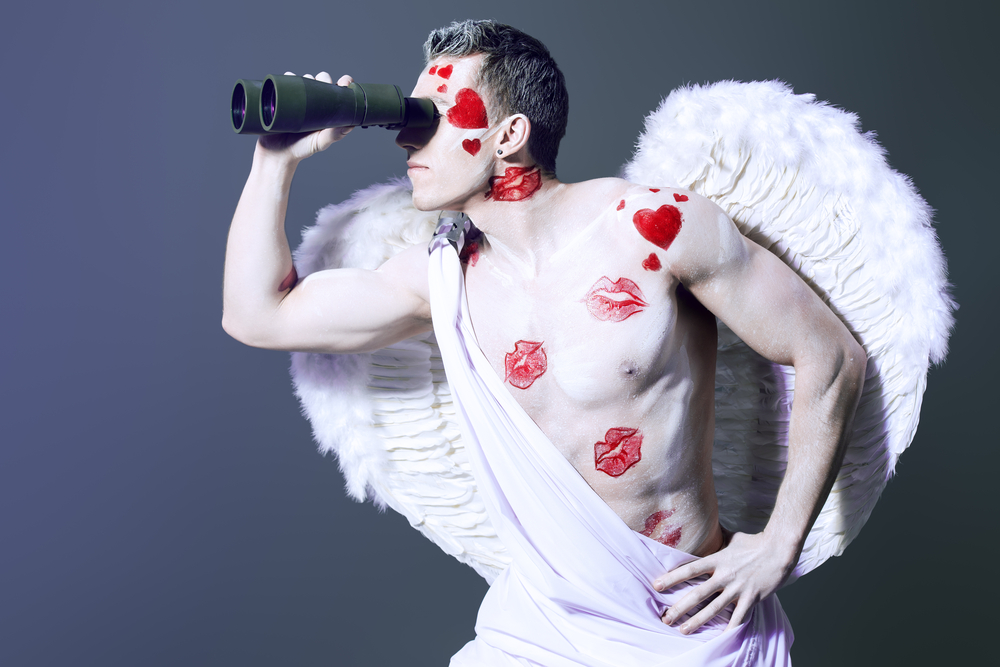 Best practices for all types of Google search queries
Website owners who want to create custom-fit content for users should be aware of the different search intentions. Read all about the differences, potentials and best practices for navigational, informational and transactional search queries here in this blog post.
Just a side note: If you have no idea which keywords to use, you can read more about it in this article on keyword research. And here you can find the right keyword research tool.
The 3 different search intentions on Google
Navigational: In navigational search queries, the user already has the domain in mind, but may not know the TLD extension or simply uses the convenience of search engines to quickly get to the desired domain. Example: "Apple Website"
Informational: Informational search queries represent the majority of all queries made on Google & Co. Users are looking for information about news, entities, but also inspiration and advice for products. For almost every online business, informational search queries represent an enormous amount of potential that can be leveraged for more traffic and sales. Example: "Best smartphone 2021"
Transactional: The purely transactional search queries, behind which there is a concrete purchase intention, have the lowest search volume of all three types of online content. However, transactional search terms are the most highly competitive because they promise the highest conversion rate. Example: "Buy iPhone 12 with contract"
For what kind of search intentions should I optimize my website?
This depends on the type of website. Nevertheless, there are some commonalities for websites that can be clustered by potential and difficulty:
Low potential, low difficulty: Even though the search volume for brand-related navigational search queries is the highest of all three content types, almost no optimization is worthwhile for this. Users already know which website they want to go to; accordingly, other websites that try to get a slice of the high search volume pie by generating landing pages for the brand themselves will usually have little success
High potential, high difficulty: Optimization for transactional search queries represents the supreme discipline in content and SEO. The reason for this is that the competition is often very high here, because users are ready to make a purchase decision and the conversion rate can be best exploited with top rankings in this area. However, there is also a lot of competition here – not only from organic competitors for the best search result positions, but also from paid listings on the SERP, mostly for product listing ads
High potential, medium difficulty: The best option for lasting online success is to optimize your own website for informational search queries. Users want information – about news, entities, but also products. Today, the area of informational content goes far beyond the SEO footer with a few hundred words and high keyword density. In many cases, companies miss out on important rankings and thus revenue here because the website lacks content such as buyer's guides or comparative product tests that can pick up users early in the sales funnel with relevant content and increase the probability of a later completed transaction
How do I find out what search intent is behind a Google search query?
In order to understand what users' intent is when they search for a topic, either the search results page can be analyzed – or the search intent can be determined software-driven. For the "manual" analysis, the following questions can be answered:
Are there any product listing ads?
Then this is a clear indication of the transactional nature of the search query. In this case, website owners have the highest competition – and have to compete with organic competitors and paid product ads for traffic.
Do E-Commerce giants like Amazon or Ebay rank?
This is also a clear indication of the transactional nature of the search query. Websites that do not have an integrated store will have a hard time ranking well. Conversely, stores with unique content, such as buying guides or detailed product comparisons, can earn a ranking chance even against the e-commerce heavy hitters.
Do Wikipedia or a featured snippet rank?
Then it is probably an informational search query. If you prepare the information better than the competition, you can expect top rankings and reach the user at a touchpoint early in the sales funnel. Winning this user as a valuable lead, for example, and possibly taking them on a buying process is a good way to achieve more online success.
Which SERP feature does Google display?
In the case of a Direct Answer, a Knowledge Panel or a superimposed widget on Google Flights / Google Hotels, Google tries to answer the search itself. An optimization to the exact search query makes little sense. Here, you can then consider which USP the Google answer can't serve – for example, does the addition of "child-friendly" change anything in the hotel search? Can I serve this more specific search query? The situation is different when featured snippets, image, news or video boxes are present. Then valuable organic traffic can be achieved by optimizing for the above mentioned SERP features.
3 best practices for search intent
Analyze your competitors' content – and do it better: Unfortunately, a lot of content on the web is generic and interchangeable. While we are starting to see a general improvement, it seems that for many websites the main idea is to collect as many leads, traffic and conversions as possible – and to see the content as a "necessary evil". This is where you can try to be better than the competition. Use valuable content as your USP and lever to generate more users and thus sales for your website
Focus on informational search queries: Often there is an informational search intention behind a Google search. So if you Google a topic, the first thing you want is information, inspiration or advice. This is where companies can start to reach users with useful, unique content at an earlier stage in the sales funnel and, thanks to this touchpoint, secure a chance in the front row for a later transaction.
Landing page follows the user's search intent: Before creating or expanding pages and topics, research the search intent for the targeted keyword cluster. Design your pages to serve the search intent. Keep in mind that people as individuals are interested in different parts of a topic. Identifying the most important ones and displaying them on the landing page can be a useful way to expand the dimensions of many topics on many levels and pay off with a lot of traffic and a high conversion rate.
Final thoughts
So now you learned what search intentions there are that the user has when he searches via Google. Of course, we all know that this is not always that simple to grasp. So if you want to learn more, sign up for our newsletter now and find out more about our process, how we target keywords continuously and sustainably and how we get valuable traffic.
All the best,
Fabian