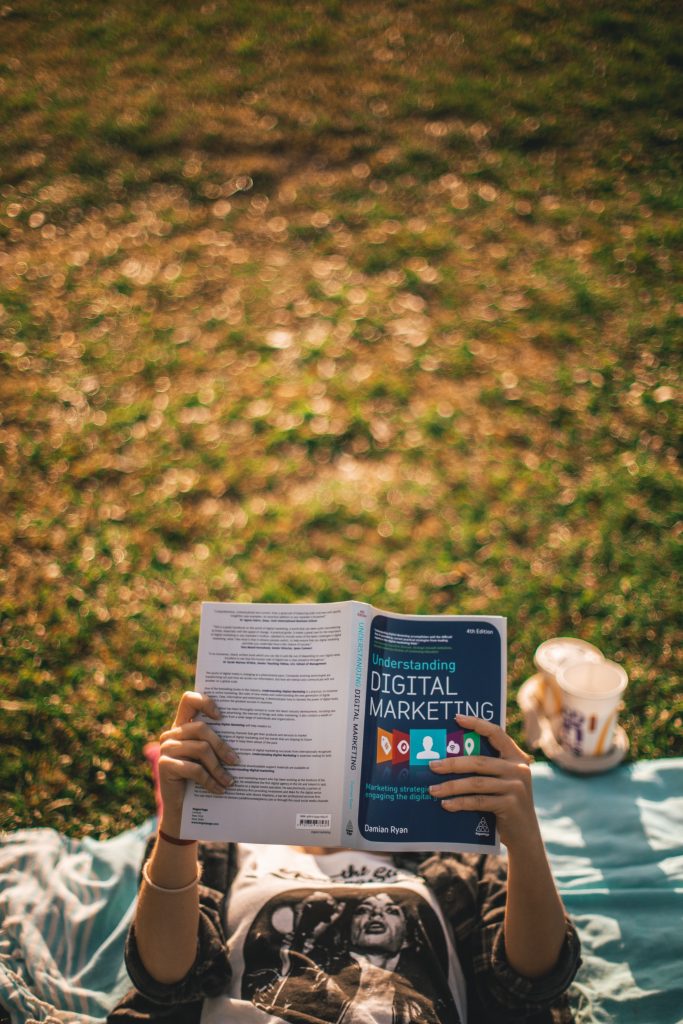 You have probably heard about Search Engine Optimization (SEO) a few times before, but what does SEO stand for in marketing? And is it possible to implement a content/SEO strategy in your business?
The difference between SEM and SEO
Searching Google, you notice the ads at the top of the search results, depending on the keyword or search phrase you are typing in, there might also be images with prices on top and at the right side of the search results.
All these results are sponsored listing (Google Ads) – in other words, and you need to pay if you want to play in that game.
The results below the ads are the organic results – or free listings. Those listings are also known as the Search Engine Results page.
If you want to show up in the organic results and improve your online presence, you need to focus on Search Engine Optimization (SEO).
As a smart guy I know once said: "Google Ads are for the rich, SEO is for the smart!" 😉
I would advise you to consider using both SEM and SEO in your digital advertising strategies.
The Four cornerstones of SEO
What does SEO mean?
If you are working with Search Engine Optimization, there are three main things you need to focus on:
1. Technical SEO
Make sure that Google can crawl and index your website.

Make sure that your website loads fast (loading speed).

Make sure it is mobile-friendly (Mobile-friendliness)

Reliable and fast web hosting
Technical SEO should always be a focus area in your web development.
40% of people abandon websites that take more than three seconds to load. 80% of those people won't return to that site. (optimum7.com)
2. On-page SEO
Secure a good user experience with easy navigation

Create SEO optimized, high-quality content

Make sure to use internal links to interlink your content, so there are no dead ends.

Optimize your title tags and meta descriptions
Depending on which kind of platform you are using for your domain, there might be different settings. If you are using WordPress, you usually need to install an SEO plugin.
3. Off-page SEO
If possible, get mentions of your brand/business on niche relevant websites and social media.

Gain backlinks (link building) from authority websites within your niche – inbound links are still considered the most important off-page ranking factor.
That was the quick and dirty overview, and if you want to dig a bit deeper, read our blog post about how to get started with SEO.
4. Content:
Well-written and SEO optimized content ranks better in the Search Engines
Content marketing and SEO
Let us dig a bit deeper into the on-page optimization. If you want to gain a top position in Google's organic search rankings, you need to earn your spot.
Content marketing is beyond crafting a blog post, sprinkling a nice title, and craft a meta description.
The best way to describe it is to focus on the entire user journey – the psychology behind different search queries.
Your content should be informative, entertaining, and visually stunning (rich media)
You can start by asking yourself the following questions:
What do you think the user is searching? What is his/her intent? (Information, purchase, research, comparison)

Is my article/content serving this user intent?

Are all questions fully covered and answered?

Are my competitors (that are already ranking in Google) doing a better job than me?
Start with keyword research.
Too many times, I have seen people crafting nice looking pages and with quality content, and then when I ask them, "What keyword did you optimize your article for?" they turn entirely blank.
If you don't know what keyword to target and optimize for, you will not rank and are only tapping into a small portion of the organic traffic from the search engines.
Instead of focusing on single keywords, try to aim for long-tail keywords – they are usually easier to rank for.
My co-geek Fabian has made a pretty good article about keyword research.
Promoting your business and services using SEO
Your inbound content marketing goal serves two purposes – driving organic traffic from the search engines and converting the traffic into sales or leads.
Your content should focus on answering any possible (relevant) question people might have about your product or services.
If you are running an e-commerce website, your page must have a competitive pricing strategy.
However, you can use the content on your sales pages to inform your buyers. Maybe your product is not the cheapest, but it might have certain advantages, or perhaps you offer free shipping or additional services?.
The right content can help to reduce bounce rate boost your conversion rates!
ECommerce: Different people, different strategies
Depending on what you are selling, your content can help increase conversion. Imagine that you are running an eCommerce site selling washing machines.
When a user is visiting your site for the first time, your audience is probably looking for prices and brands they already know.
If you dig a little deeper into the user's demand, you might find different families' needs.
A family of four people needs a washing machine with a big capacity, and the family that lives in an apartment might focus on the machine's spinning capacity. (The faster the drum spins, the more dry the clothes would be)
Energy consumption of a washing machine might also be a vital issue for many buyers – what is the purpose of buying a cheap washing machine if your electrical bill would skyrocket?
If you are the one that provides the best product description and answers all relevant questions, there is even a chance that the user would share your content on social media.
Social engagement can lead to even more traffic and sales, so high-quality content usually goes unattended.
A solid strategy depending on your niche could also be to write "How To" articles.
In those kinds of articles, you provide sound advice on how to deal with a specific problem. And then you can, of course, promote links to your related products.
Google seems to love this kind of content. If you can rank for highly related questions related to your products, it is usually easier to pitch a product to solve a problem.
Answering questions also give you an extra opportunity to show up in voice search results.
87% of people with smartphones use their devices to conduct an Internet search at least once each day. Search engines have recognized this trend and have adjusted their methodologies accordingly. (optimum7.com)
Digital marketing: Do it yourself or hire an SEO agency?
Digital marketing can be complicated, but you are the expert and the one who knows most about YOUR business and YOUR products, especially in content marketing.
Depending on if of the costs of content creation, you might consider hiring an SEO agency.
An agency usually offers different SEO services, and outsourcing content production can be a real time saver.
Depending on your niche, the cost for an SEO-optimized article usually ranges from $50-200 depending on the total word count and how complicated the article should be.
If you are a beginner in SEO and content marketing, you might find it hard to find relevant content.
Work smarter, not harder – It is all about using the right tools.
Research is the key if you want to gain free traffic from Google. Why not examine what your competitors are doing in Google? You don't even have to be an SEO expert!
Example: If the average competitor on page one in Google uses an average of 1100 words in their content, your tiny 300-word product description probably doesn't deserve a prominent spot in the SERPS! 🙂
You can take your SEO efforts a step deeper and analyze how they use their headlines, what keyword they are targeting, and how they structure their content.
I am not referring to keyword stuffing or unethical Black Hat strategies – this is just about adopting an effective SEO strategy.
Writing content optimized for your users, and Google would help your site climb to the top of the Search Engine Results page.
Well-written content is often shared on social media – which can tap into extra traffic can sales.
The good thing is that you can use a tool to do all that called Frase – and it is 100% Whitehat SEO.
All you need to do is type in your keyword, then Frase would examine your top 20 competitors' content and provide you with all the topics and words you need to cover in your article.
You can even curate (use part of other people's content) without risking duplicate content.
Your content brief is organized in an excellent editor that makes it easy to structure your writing progress.
But don't just take my word for it – give Frase a try. Right now, they offer a free trial.
If you decide to upgrade, you can use this code for a lifetime 50% discount code on all plans: FOREVER50
Conclusion
So what does SEO stand for in marketing?
Let us sum it all up:
Technical SEO, On-page SEO and Off-page SEO – And as the icing on top of the cake, you have content optimization.