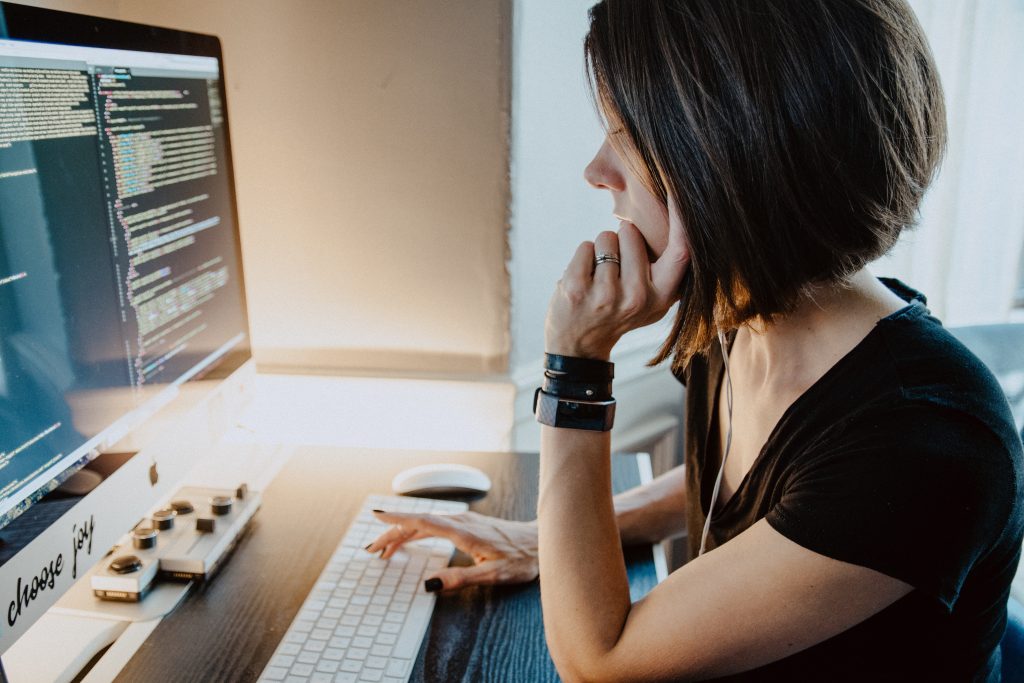 If you are involved in Search Engine Optimization (SEO), you are have properly heard of AI and SEO.
You might even have discovered some of all the AI content-generating tools popping up left and right these days.
The thought is amazing. Just pop in your keywords, and then artificial intelligence would craft an SEO-optimized article, and you would rank number one in Google, right? Wrong!
Or at least, we are not quite there – yet! But stay tuned!
Artificial intelligence – The future of SEO?
Artificial intelligence has been around for a while – and several content and SEO tools are already offering insights and writing assistance using AI.
Google has been using AI in its ranking algorithms: Google uses RankBrain to understand the user intent behind a search query.
Several articles have been mainly written using AI. Still, they don´t expect you to get a perfectly SEO-optimized article by adding a few keywords and hitting a magic button.
It usually works like adding a line, and the AI continues – so human editing is still required.
I decided to try one of my articles on Medium – this article is mainly written by using AI, and then I did a little editing of the article.
It is called "If Content is King Who Is The Queen."
It was a fun little experiment, and I used about 20 minutes writing this article. I edited the article with Grammarly.
Sometimes the output is a bit weird, so it is all about how you start a sentence. If you are using questions, the AI sometimes comes up with some quite amazing results.
The same goes for articles where you list sudden steps the user should follow.
SEO-Friendly Content Using AI
The tools available are usually using GTP-3 from OpenAI. Gtp_3  is an autoregressive language model that uses deep learning to produce human-like text.
The output is based on input – so you fill in some text, and the AI would continue the sentence or paragraph.
I have already tested a few of those tools – and my absolute favorite is a little nifty tool called Nichesss (or Niche$$$).
Nichesss is also based on GTP-3, and it is a brilliant little tool for idea generation.
The developer has added many tools inside Nichess where you basically fill out the blank, and the Nichesss would provide the output.
You can use it for blog intro/outro, ideas to Facebook or Google Ads, Ideas for YouTube videos – even an elevator pitch!.
Other GTP-3 based AI content creators are usually subscription-based, but Nichesss has been launched with unlimited LIFETIME use for only $59!.
If you are lucky, Nichesss might still be available at Appsumo. 
If you want to know a bit more, you can read my Nichesss Review here.
Why not simply ask Google what it really wants?
Content marketing is all about serving relevant content that actually matches the user's search intent behind a search query.
The "good old days" with keyword stuffing everywhere are long gone – and that is good!.
The search engines, including Google, have one goal: To serve the content that the users need.
So why not use Google to rank in Google?
Google has already done the job ranking 10 websites on page one – so apparently, those ten results must match the user intent behind the keyword you were searching for, right?
So why not examine those ten competitors and figure out what they are doing?
What kind of keywords are they using?
How do they structure their headlines?
What kind of words and phrases are they using (and what is the frequency of those words)
What is the typical word count of a ranking article?
What questions do they ask and answer? (usually works very well in voice search!)
Checking 10-20 results manually is a nightmare, but once again, we are lucky – someone has already made a tool that can help you with that analysis.
The tool is called Frase.io.
Frase is an online tool that can analyze your competitor's content and provide an analysis that shows you exactly how you should structure your content to rank in Google.
You would know how long your content should be, structure headlines, which topics to cover, and which questions users are using.
A built-in editor can write your article (or create a full content brief for external writers).
They have a very active Facebook group where users ask questions, and they keep updating Frase.
It is my absolute favorite tool when I am researching and writing SEO content.
The lifetime deal is sadly over, but you can try Frase for free.
For a 50% lifetime discount code, use: Forever50 and Sign up to Frase here.
Conclusion: AI And SEO Complement each other perfectly
AI and SEO combined are pure power. I have already seen several examples where I used Frase alone to gain pretty good rankings – even without backlinks.
Using Nichesss as a tool for content idea generation, it starts to become very fun creating content.
The future of SEO is to create the best user experiences. People want to find quality content and an answer to their questions.
Content should be created for the users and optimized for the search engines.
FAQ:
Q: What is AI SEO?
A: AI SEO is when you use artificial intelligence to reverse engineer how your competitor is doing their content
Q: How to use AI SEO to improve your website content
A: Google has already ranked 10 competitors on page one – Obviously, they must have done something right, and you can examine what it is by using AI.
Q: How to get started with AI in SEO?
A: Armed with the two tools I mentioned in this article should get you started
Q: How does AI impact SEO?
A: Google already uses AI (RankBrain) in their algorithm – Now it is your turn to turn the table
Q: Can AI replace a good content writer?
A: Not for the time being. AI can be used to supplement content research, but human editing is still needed.
All the best,
Brian